Colour: Paintings by Nancy Jones
Until August 4, 2018 at
the Lee Contemporary Art,
5 Peter St. Orillia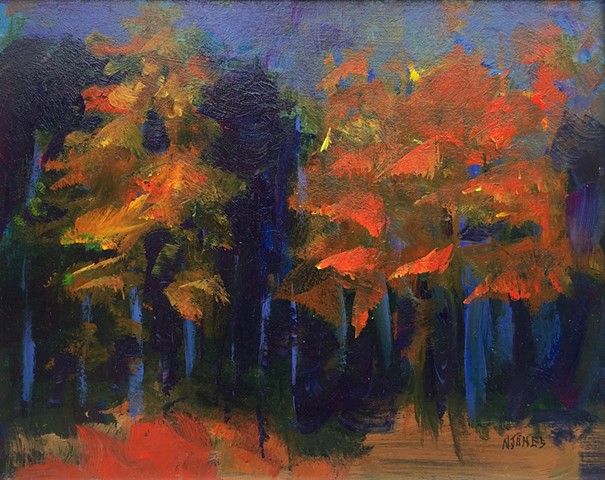 ARTIST STATEMENT
My paintings are about colour. There are endless combinations. My paintings are about the contrast of dark and light. They have strong value contrasts. They are moody and evoke emotion in the viewer. This is what excites me as an artist!
I always strive to create rich colours in my paintings. To do this I glaze transparent layers of primary colours on my canvases. Cadmium and Naptha Reds are usually the first layer of colour I apply.
I am exploring new colour arrangements and value balance. I am happy with the colour harmony and simple compositions I am producing.
I love the inspiration I derive from the landscape and have completed many "plein air" sketches this year. I am excited to share my new paintings with you on the Images Studio Tour 2018, at Stop T in Edgar Ontario, 4th line and Old Barrie Road.